Find the Best Mobile App Developers - Hire Us Now
Looking for a competitive edge in today's business landscape? Our DiveDeepAI team of expert mobile app developers can create personalized solutions to meet your unique business objectives. Stay ahead of the competition and hire a mobile app developer to build a customized app that meets your needs.
One of our IT consultant will get back to you soon.
Our team excels in creating dynamic and innovative mobile apps that are custom-tailored to your business needs. With a deep understanding of cutting-edge technologies and trends, our developers ensure your app stands out from the competition. Explore our expertise and hire a dedicated mobile app developer in Canada today.

Native App Development
Our mobile app developers have extensive experience in native app development for both iOS and Android devices. They use the latest programming languages and development tools to create high-performing apps that are optimized for each platform and deliver the best possible user experience.

Cross-Platform Development
Our team is proficient in developing cross-platform mobile apps using frameworks such as React Native, Xamarin, and Flutter, allowing for faster development and reduced costs.

UI/UX Design
Our team specialize in cross-platform development for mobile apps. Our mobile app developers are skilled in using the latest cross-platform development tools and frameworks to create apps that work seamlessly across multiple platforms, including iOS and Android. We ensure that every app we develop is high-performing, user-friendly, and bug-free.

Backend Development
Our team has extensive experience in developing robust and scalable backend systems, utilizing cloud technologies to ensure optimal performance and reliability. We pride ourselves on creating backend solutions that are secure, flexible, and easy to maintain.

Integration & APIs
Our developers are skilled at integrating third-party APIs into our clients' mobile apps, allowing for seamless integration with other services and platforms. They are experts at developing custom APIs and integrations to ensure that every app is fully integrated and functional.

Testing & Quality Assurance:
Our developers rigorously test every aspect of our apps to ensure that they meet our clients' requirements and are free of bugs and errors. They use the latest testing tools and methodologies to ensure that our apps are of the highest quality and provide users with a seamless experience.
Our Mobile App Development Services: Why Choose Us
At DivedeepAI, we pride ourselves on providing exceptional mobile app development services that help our clients achieve their goals and exceed their expectations. Our team of expert developers is committed to delivering innovative, high-quality mobile apps that drive business success. Here is why you should hire our mobile application developer.
Our team of designers and developers work collaboratively to create mobile apps that prioritize user experience. We conduct extensive research and testing to ensure that every app we create is intuitive, engaging, and easy to use.

Agile Development Process
We use an agile development methodology to ensure that our mobile app development projects are completed on time and within budget. Our process allows us to be flexible and responsive to changing requirements, while ensuring that our apps are of the highest quality.

Our team of developers have extensive experience in native and cross-platform app development, as well as backend development, mobile app security, and maintenance and support. We use the latest tools and technologies to create robust and scalable mobile apps that deliver exceptional performance.

We are committed to delivering mobile apps that meet the unique needs and goals of our clients. We work closely with our clients throughout the development process to ensure that their vision is realized and their expectations are exceeded. Our focus on client satisfaction is what sets us apart from our competitors.

Don't have a website or an app? What are you waiting for?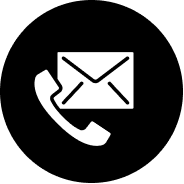 Contact Us
Fill the contact form protected by NDA, book a calendar and schedule a Zoom Meeting with DiveDeepAI's expert professionals.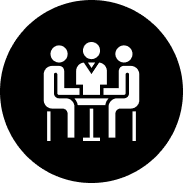 Get Consultation
Talk to us on a call meeting with our team to know the feasibility of your project idea.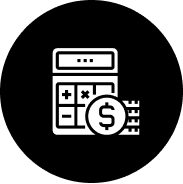 Get Cost Estimate
Based on the customer's project requirements, we share a project proposal with budget and timeline schedule estimates.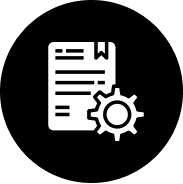 Project Development
Once the project is signed and confirmed, we bring together a team from a range of disciplines to start development of your project.
I recently availed the NLP processing services from Dive Deep, and I must say they were truly amazing. The team demonstrated a deep understanding of natural language processing techniques and delivered outstanding results.
Dive Deep exceeded my expectations with their exceptional computer vision services. Their expertise in the field was evident as they effortlessly handled complex image analysis tasks.
I had the pleasure of working with Dive Deep for their predictive analysis services, and I am thoroughly impressed with their expertise. Their team showcased extensive knowledge in statistical modeling and data analysis, enabling them to develop accurate predictive models for our business.
Machine Learning Engineer